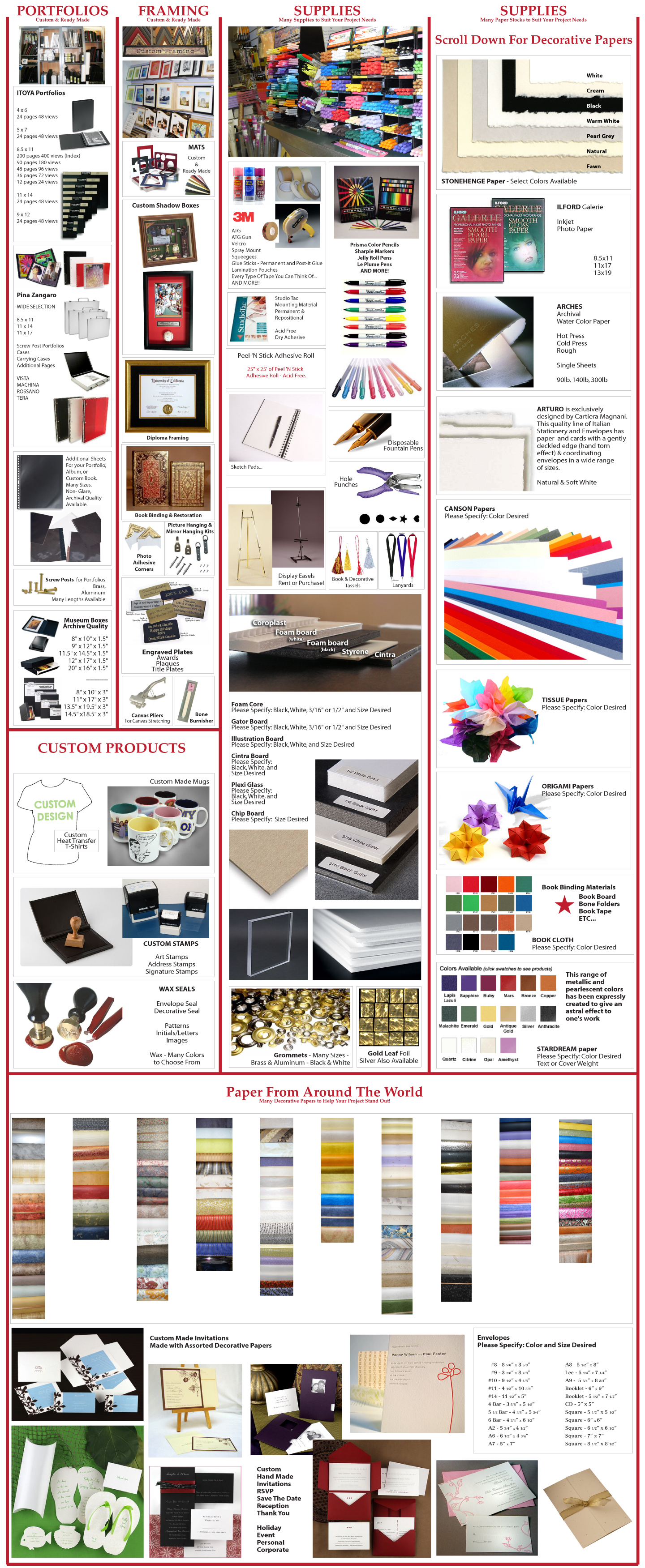 THIS PAGE IS FOR MATERIALS & RETAIL ORDERING ONLY
Are you working on a new project? Needing to order some materials? Do you have an idea you need us to make a reality?
We have all types of artist materials to help you with your project.
We have a large selection of Decorative Papers and Artist Portfolios.
If you need Bookbinding materials or Presentation and Finishing materials, we can help! Give us a call - or order here!